ELISA Method : the origine of this  enzyme immunoassay  technique

In the end of the 60s, Stratis AVRAMEAS researcher at the CNRS (National Scientific Research Centre) and G.B Pierce have developed a reaction analysis technique between antigens and antibodies , using markers enzymes. This technique enzyme immunoassay is safer than the radioimmunoassay method that uses radioactivity to cause a chemical reaction.
This innovation has allowed, in 1971, two scientists named Peter PERLMANN and Eva ENGVALL to conceptualize and develop thereafter ELISA method. This test has been used worldwide.
This has many advantages such as:
– Its accessibility for all biologists
– A more specific detection through the use of Monoclonal Antibodies
– Achieving range in parallel which allows quantification
– The technique is sensitive due to the use of antibodies
– A specialized apparatus is not necessary for the detection of a signal
– The packages are valid for about 1 year
ELISA KITS: Principle of immuno-enzymatic ELISA
The immuno-enzymatic method ELISA  (Enzyme linked immunosorbent assay) is a technique in which a substance (antigen, antibody) is detected by its ligand conjugated to an enzyme which produces a color reaction by acting on a chromogenic substrate.
ELISA : What is it for?
This method is an effective tool for determining serum antibody concentrations (eg HIV test or West Nile virus) but also the presence of an antigen. It can also detect food allergens, such as milk, peanuts, nuts and eggs.
It is a simple test available to all biologists, which does not require the presence of specialized equipment.
Differents ELISAs methods :
Indirect ELISA test
The indirect ELISA test is used when searching for particular antibodies.
Thereof may be made quantitative sight (for the various protein assay) or qualitative (indicating the presence or absence of an antigen in the sample).
Sandwich

ELISA

test 
This highly specific technique involves isolating a protein to be assayed between two antibodies against it but recognizing different epitopes. Concretely, the first antibody is fixed on a support, followed by incubation of the protein to be assayed. Finally, the second antibody comes recognizing the protein / first antibody, then we say that the protein is sandwiched between the two antibodies, hence the name of this method. An increasingly strong staining indicates an increasing concentration of antigen.

Competition ELISA test
The competition takes place between the labeled antigens (in known quantity) and unmarked (in an amount to be determined) for binding to antibodies, which are in default. Thus, the more there are antigens to measure, the more their proportion amid the antigens identified by the antibody is, the more the signal will be low. Conversely, if the initial concentration of the antigen is low, the signal will be strong.
ELISA Kits: The

top 6

Interchim

solutions

at hand
Interchim offers you its market knowledge on the ELISA kits from our historical ranges to the new (new targets from research such as SAM, Ebola, therapeutic antibodies, etc ..). Partnerships with more than 20 regular suppliers, we allow you to have an extensive and reliable choice.
Our specialists help you select the best kit fitting your needs and criteria (specific and characterized specialty, price, method of detection …). They can also search for rare specificities.
EIA kits Cayman Chemical and AChE Technology
Cayman manufactures over 130 ELISA kits (sandwich or competition). Most of them rely on the use of acetyl cholinesterase with AChE technology (patent CEA).
The AChE offers different benefits against enzymes typically used for ELISA kits :
Alpha Diagnostic ELISA Kits (ADI): vaccines, therapeutic antibodies, bioprocess contaminants …
ADI manufactures hundreds of specialized ELISA kits for animals, humans and monkeys in the following areas :
Test vaccine
Autoimmunity
Humanized antibody therapeutics
Animal health
Contaminants bioprocess: Host Cell Proteins
Environment
Serum protein profile
Serum proteins, hormones, tumor markers

Kits TREVIGEN : Apoptosis and DNA damage
TREVIGEN offers ELISA kits for the determination of PARP but also a recommended selection of kits depending on the intended use.
Kits AssaybioTech : DNA-binding ELISA kits (TfactTM) et ELISA cell (CytoGlowTM)
DNA-binding ELISA kits (TfactTM)
These kits use an indirect ELISA method to facilitate detection and qualitative determination of the effects of phosphorylation of the transcription factor activation profits in a variety of cell lysates and nuclear.
The TfactTM kits have been developed to significantly reduce the effective test time by reporting to traditional methods and eliminate the uses of radioactivity.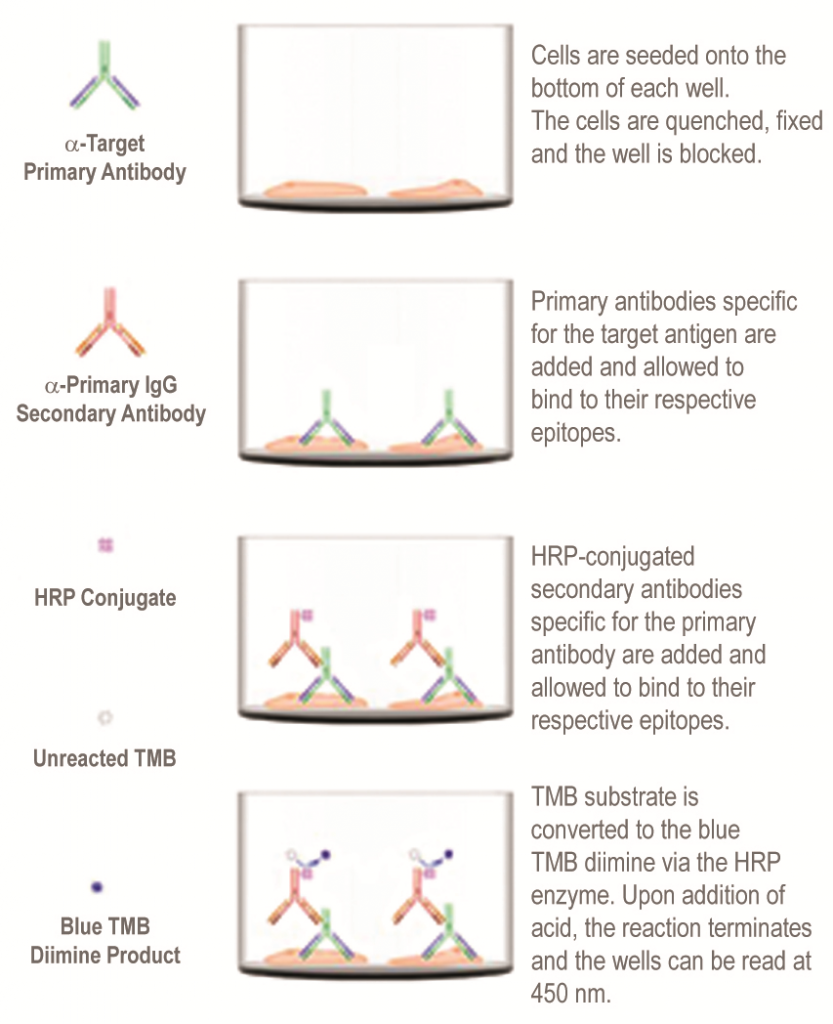 ELISA cell (CytoGlowTM)
CytoGlowTM kits are based on an indirect ELISA format and allow high-throughput screening of the effects of different drugs, metabolites and processing conditions on the expression of whole cell protein.
Sandwich ELISA Kits traditional kind (OmnikineTM)
The OmnikineTM kits are the most popular of range Assay Biotech kits, constituting a platform for analysis by standard sandwich ELISA for the detection of cytokines, growth factors and their respective receptors in various biological samples, including lysis cell, culture supernatants and plasma.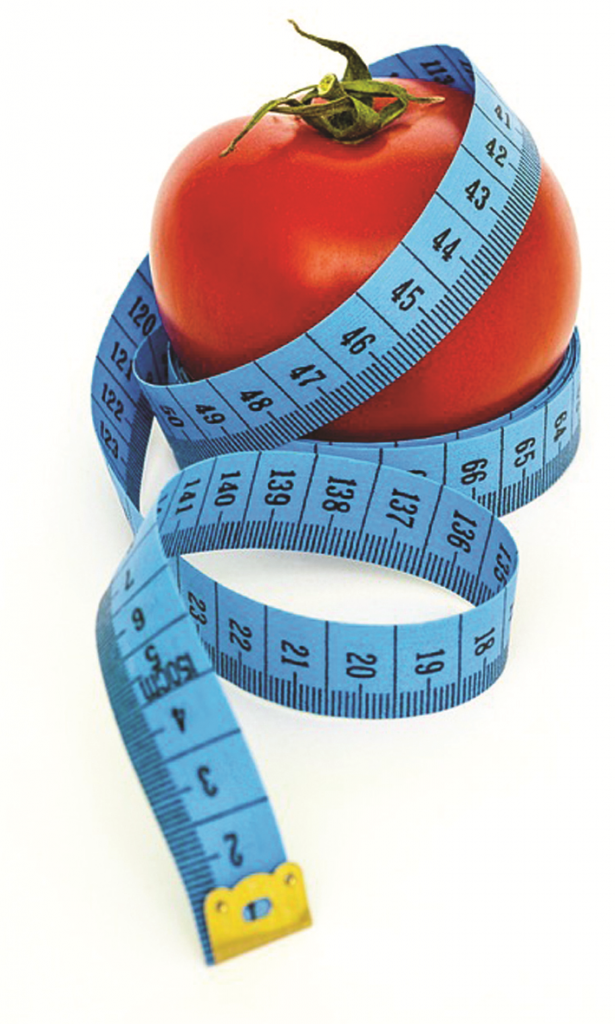 Spi Bio Kit: Diabetes, Obesity and Neuropeptides
The range Spi Bio, a spin-off from CEA today included in the Bertin Pharma group, is the origin of AChE technology also used in Cayman and kits described above.
Kits Neogen: Steroids, lipoxin A4 and other
Neogen ELISA kits are very sensitive, fast and reliable. These quantitative tests detect hormones, steroids, prostaglandins, leukotrienes, cytokines, thromboxane, nucleotides, cyclic and lipoxins in a wide variety of species and samples. They are used worldwide in laboratories Research, Pharmaceutical and Academic Laboratories.

Know more:

Go check

our

Immunodetection

products directly

on our website.

You can also find all our ELISA kits in our 2016 catalog edition BioSciences (Immunodetection part, pages  A.194-A.259) – French version