To follow our set of articles speaking about proteins purification technics, today we are focusing on the SEC (Size Exclusion Chromatography), separation of molecules according to their size.
In the CEP strategy (Capture, Enhance, Polishing) among all the technics available, SEC is the most often used.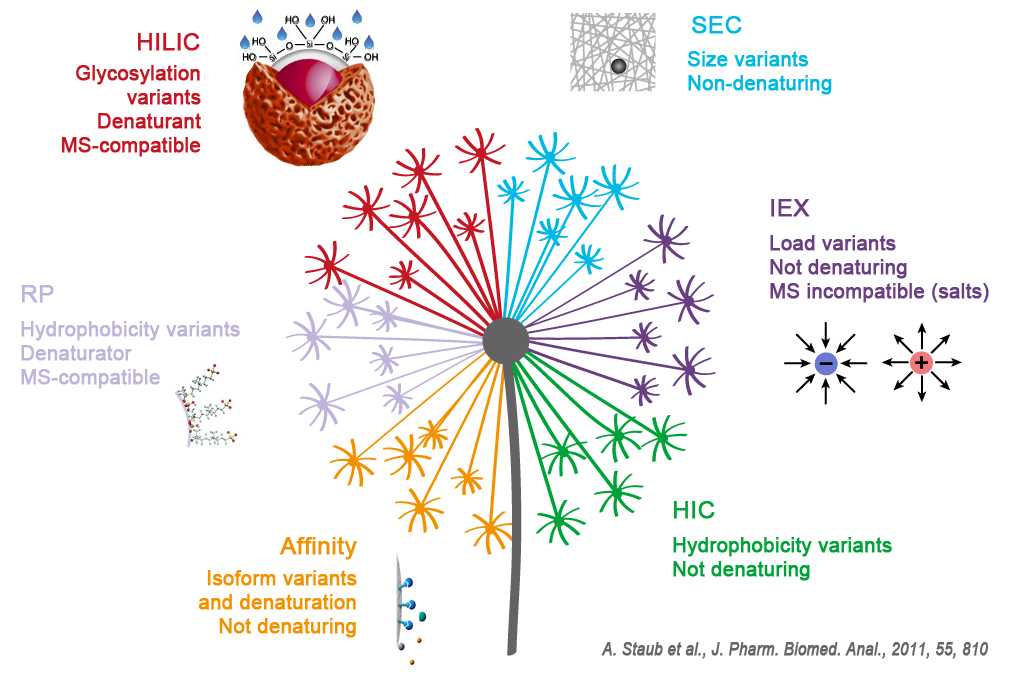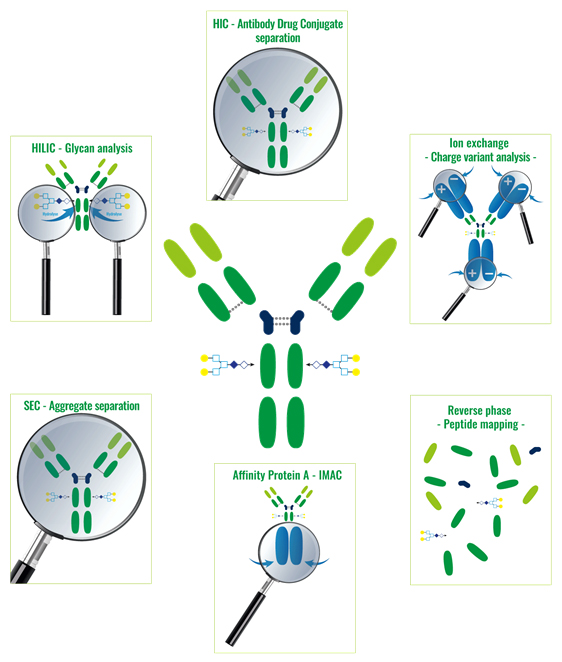 SEC – Size Exclusion Chromatography
With this technic molecules are discriminated according to their size. The elution order is inversely proportional to the proteins hydrodynamic radius (the biggest molecules are excluded first).
The chromatographic resins (polymeric, silica or agarose) is modified in order to avoid any interactions with proteins. Thus elution is strictly isocratic.
To get the highest efficiency the stationary phase porosity must be strictly defined.
Numerous mobile phase are possible but all of them must:
Solubilize the sample
Gel swelling
Detector compatibility
Isocratic
Buffers ex: TRIS, phosphate, NaCl, & neutral detergent

Advantages

Speed & efficiency for desalting
Mild conditions & high yield
Numerous buffers can be used
Aggregates elimination
Several columns can be used in series to increase the resolution

Disadvantages

Limited sample Volume
Sample diluted
Long technic

Used for:

Study of the aggregation & folding of proteins
Protein desalting (ex. after digestion or chemical modification)

Other names:

Gel filtration (GFC) (in buffer)
Gel permeation chromatography (GPC) (in solvent)
SEC pathway
| | | | |
| --- | --- | --- | --- |
| | | | |
| 1 – Spherical particles packed into a column | 2 – Sample applied | 3 – Buffer mobile phase & sample move through column, molecules diffuse in & out of matrix | 4 – Large molecules leave the column first followed by smaller molecules in order of size, molecules larger than the matrix pores straight through |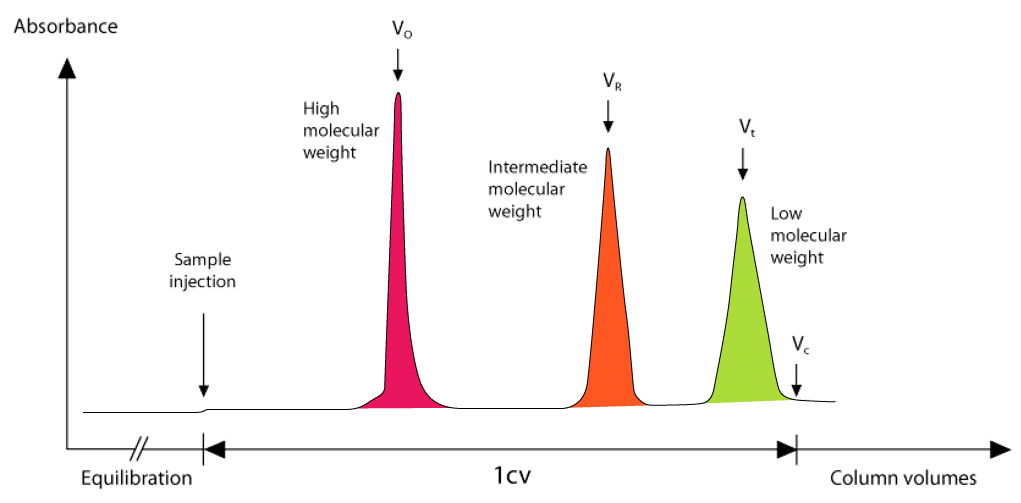 Column size influence the separation
Increasing the length improves the resolution.
| | |
| --- | --- |
| One column | Two columns |
| | |
Typical bed length
Analytical/Micropurification column: 300mm
Preparative column: 600 – 1000mm