Interchim supports its customers in all the problems they face , including maximizing safety in laboratories.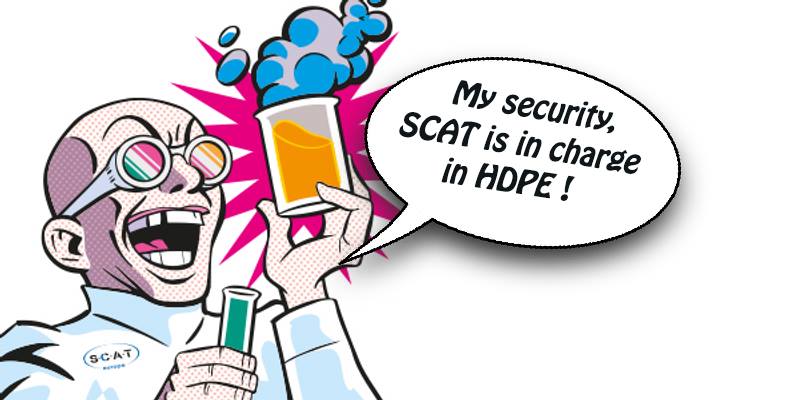 They ensure your safety in front of products that you manipulate
SCAT meaning " Safety- Center- Analysen -Technik " , is a german company that has for principal activity the protection of users of analytical laboratories, in front of substances harmful to their health.
SCAT Europe has more than 600 products,  allowing both to
make savings of significant cost via its range of solutions, which continues to increase in order to better meet the demands and requirements of its customers .
SCAT Europe : 4 flagship products for you
1/ The Safety Caps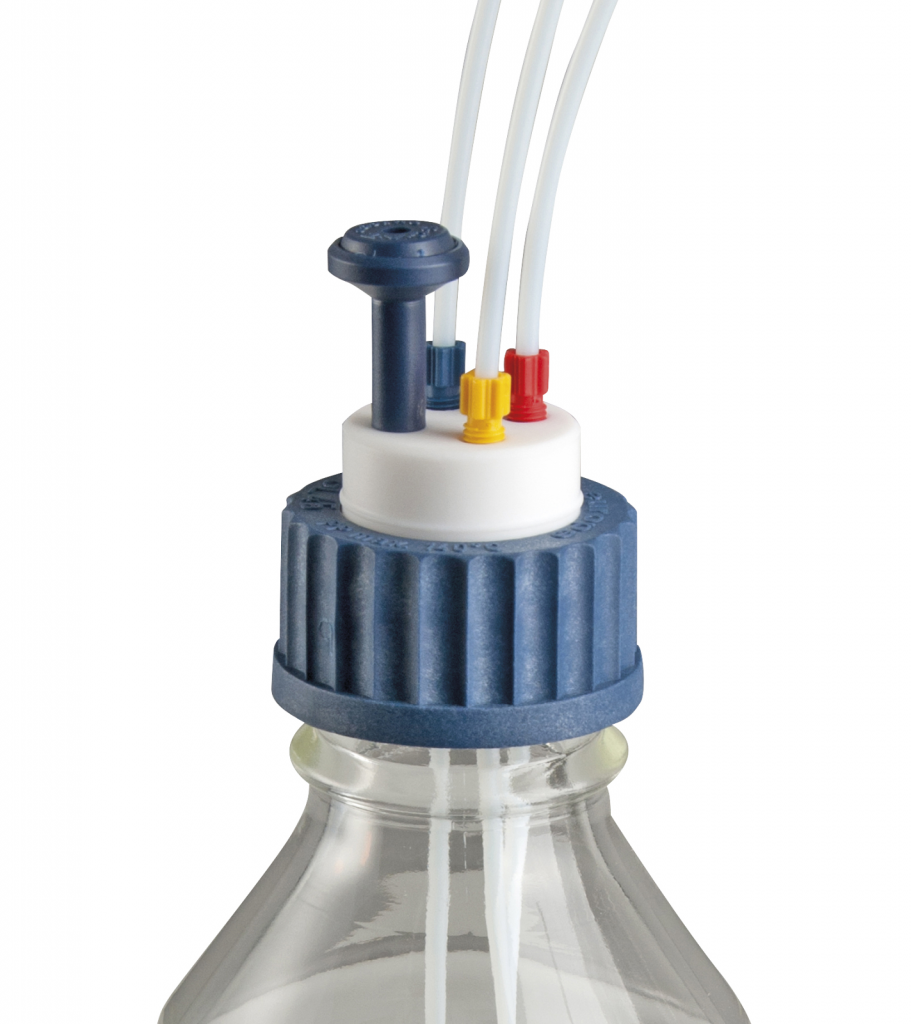 Work in optimal conditions in HPLC, Preparative and Flash chromatography with the SafetyCaps !
This unique plug that thanks to pure PTFE and polyethylene,  ensuring compatibility with all solvents.  Fittings to maintain the pipes in the bottle and vent valve, The integrated ventilation valve filter protects your mobile phase from contamination by airborne dust particles in the air guaranteeing, an optimal operation of the suction pump. Without loss of solvent, the proportions of mobile phase mixture remain constant, which results in a better reproducibility when analyzes.
2/ The Safety Waste Caps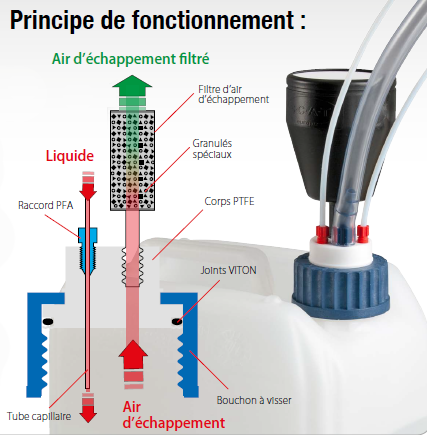 A filter designed to absorb 99% of volatile substances that can spread after analysis when collecting solvents. Indeed, the toxic substances which escape when liquid waste spill, are retained by the exhaust air filter. The latter, based on activated carbon, composed of pure PTFE and HDPE, that make it resistant against organic solvents, acid and base solutions.This security system is adaptable to plentiful cans, due to the diversity of the range of threads and the addition of accessories that make it extremely versatile.
3/ Safety funnels to fill your liquids safely
To avoid any risk of accidents such as burns or pollution, SCAT Europe offers a funnel system allowing you to empty your flasks, your balls and your various waste safely.
Manufacture HDPE (High Density Polyethylene) ensures excellent compatibility and chemical resistance.
In order to adapt to your requirements, different models of funnels are available (addition of a ball, a lid, valve …)
4/ Fill level monitoring devices
SCAT Europe offers a filling level control device of the collection container can be coupled with an HPLC pump, Prep or Flash.
These will be stopped in case of lack of mobile phase or if the waste container is full. This device will keep an eye on the fill levels, even remotely.
Indeed, it informs you when filling levels are critical, via an acoustic warning (beep) and an optical alarm (LED lamp). With the adoption of this device in your laboratory will avoid any risk of overflow or loss of pump priming.
Because to propose you a quality service is our priority, SCAT Europe is the key to ensure your safety in the laboratory and improve your working comfort.
Know more :