Interchim is the first instrument manufacturer to commercialize a mass directed flash purification system !
Starting March 5, the PuriFlash MS provided purification under normal and reverse phase using inexpensive Flash columns and Prep-HPLC columns.
Switching between, normal and reverse phase, was done in less than a minute by flushing the system with either methanol or acetonitrile as the intermediate solvent. APCI was the chosen ion source as it can be used under normal phase conditions.
Customer samples were run using XIC triggered collection with very high yield. Sample volumes ranged from as low as 10mg in reverse phase to 3.0 grams in normal phase. The puriFlash demo is an on-going event through March 21 in cooperation with the CMLD lab at Boston University.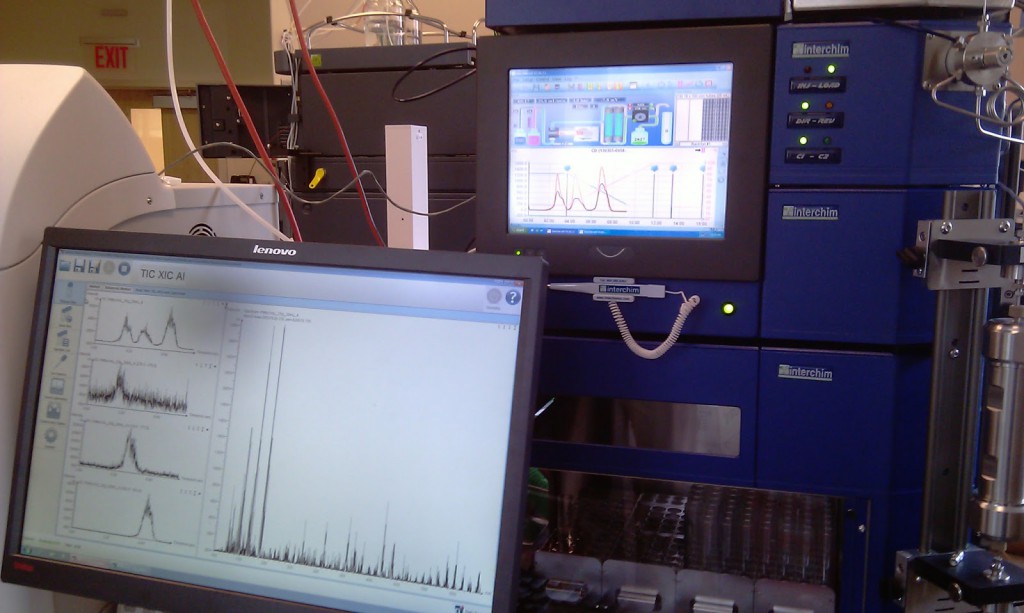 We owe a great debt of gratitude to Assistant Professor of Chemistry, Aaron Beeler and his graduate students, for supporting the successful demonstration of the PuriFlash MS !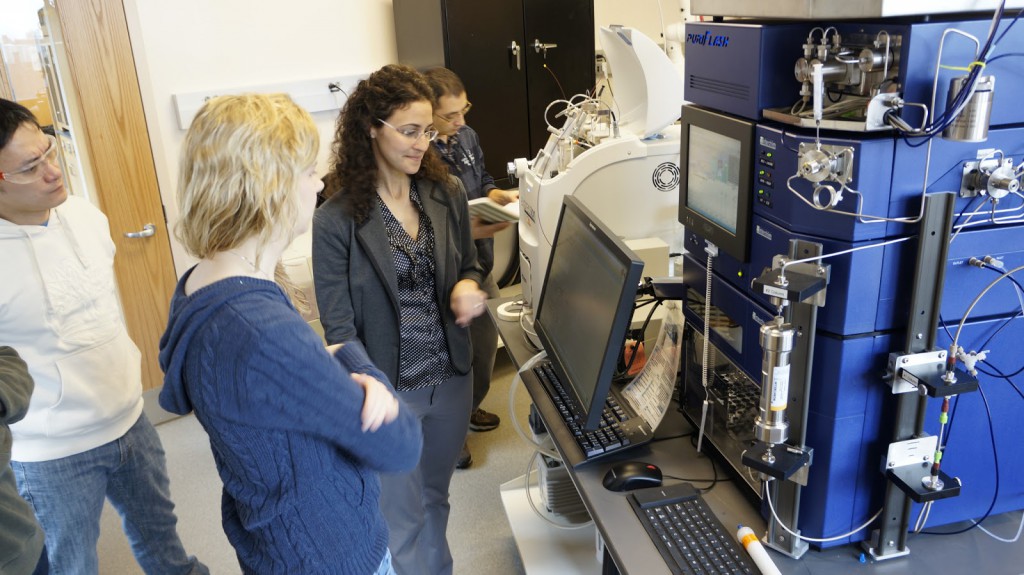 Know more …