The puriFlash® R-Vap is the ideal rotary evaporator for your solvents. Easy to use, robust, and adaptable to your needs, it will exceed your expectations. The puriFlash® R-Vap meets the high quality standards of Advion Interchim Scientific, while maintaining a very attractive quality/price ratio.
Operation
Simplifying your daily workflow and boosting the capacity of your lab are our most important objectives. With this in mind, our teams have created an evaporator that is ergonomic, universal and user-friendly.
Trust our technology: in a few minutes, your solvent is evaporated then collected by condensation and your sample is ready to be analyzed.
Coupled with our flash chromatography instruments, our rotary evaporator is the device of choice for processing your collected fractions.
Technical specifications
Whatever your field of activity, Research, Development, Quality Control or Process, the puriFlash® R-Vap is an essential instrument in your laboratory thanks to a customizable configuration that adapts to your challenges.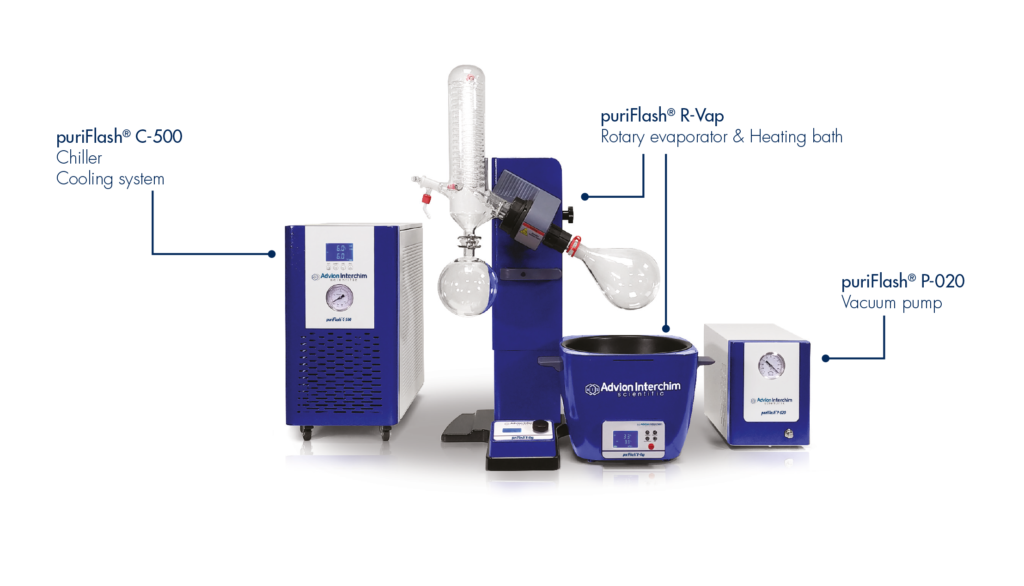 Moreover, the puriFlash® R-Vap has undeniable strengths that make it a strong competitor in its market:
A capacity of up to 3 L balloons
A wide range of rotation speeds: from 20 to 300 RPM
A unique immersion angle between 0° and 60°.
Unmatched bath temperature variation from ambient to 230°C
Wide temperature range of the puriFlash® C-500 chiller: -5°C to 35°C
Accessories
The puriFlash® R-Vap has a wide range of accessories. Its versatility is limitless and allows you to meet all your daily challenges.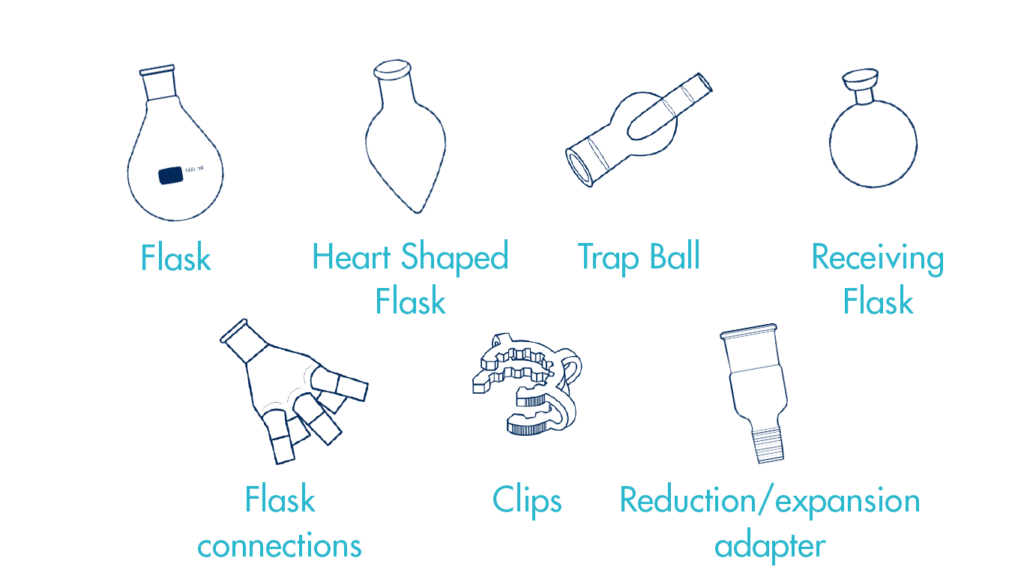 Video